The Rise of Technology in the Kitchen
Internet of Things, a buzzword that is heavily being hyped recently, does no longer apply solely on devices such as computers, smartphones or tablets. The latest rise of consumer electronics prove that we are about to become even more intimate with connectivity; in our kitchens.
Technology in the kitchen has been developing in years with attempts at incorporating handheld devices into the mix with the purpose of guiding users. All the apps we've been seeing was a grand example of this, offering recipes and kitchen tips. But now, the technology is about to take over many tasks in the kitchen and allow us to have a much more entertaining time. Here are a few examples that prove we are about to witness a spectacular transformation in how we cook and bake in the kitchen.
LG creates smart appliances that chat
LG's latest HomeChat products offer smart refrigerators, washing machines and lightwave ovens. Their refrigerators offer a camera which let's you peak at what's in the fridge from your smartphone so that you know what you need to shop. Smart Lightwave Ovens can provide up-to-date recipe suggestions for users. Integration with Nest thermostat enables your LG kitchen appliances to switch into energy saving home when you leave the home and notify you on your phone when you've left the fridge door open.
Google-owned Nest expands its reach into kitchen
Started as a smart home thermostat, Nest has become a major platform for interconnecting all smart home appliances together. With the latest announcements by Google to expand Nest's reach even further, the platform now can notify your connected Whirlpool washers and dryers to switch to a quiet mode when you are home.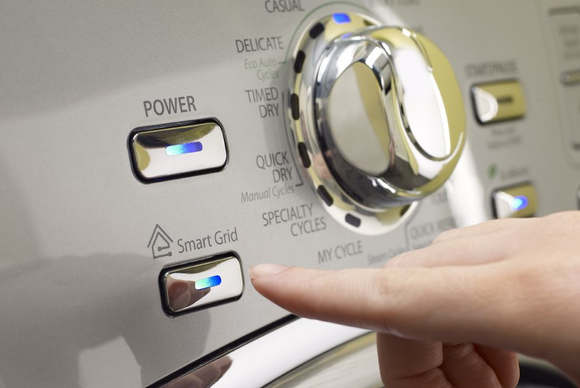 Sub-Zero and Wolf integrates into Control4
Sub-Zero and Wolf's premium refrigeration and cooking appliances can be integrated into Control4, a leading provider of the smart home operating systems. This integration enables automatic adjustment of the settings to accommodate specific lifestyle needs.
With the help of a dedicated module, Sub-Zero and Wolf appliances offer additional smart benefits. For instance, the integration can increase the ice production prior to entertaining, save energy in vacation mode and enable users to conduct various kitchen tasks such as setting, delaying oven timer or monitoring fridge temperature.
A fridge with a sound system
A cooperation between home appliances giant Whirlpool and sound systems producer Harmon Kardon produced a unique approach to entertainment in the kitchen. The speaker system called CoolVox embeds perfectly to the Whirlpool fridge, creating a seamless speaker integration wirelessly controlled from your smartphone or tablets.
A connected slow cooker
Belkin has been making the rounds as a heavy investor in smart home solutions, most importantly with their home automation appliances offered under the name 'WeMo'. This product takes WeMo further with bringing the technology into the kitchen. Belkin's cooperation with kitchenware manufacturer Crock-Pot created an internet connected slow cooker that can be controlled remotely through an app.
3D printing goes into the kitchen
3D printing, as an industry, is still in its infancy that claims a promising future with a lot more to offer. And we are certainly being given hints on how 3D printing can change the way we design; even more than just using plastic. At CES 2015, ChefJet series 3D printers have been announced. What makes this 3D printer different than many others? ChefJet uses edible foodstuffs such as sugar or chocolate as a way for creating a variety of crafted designs with ease.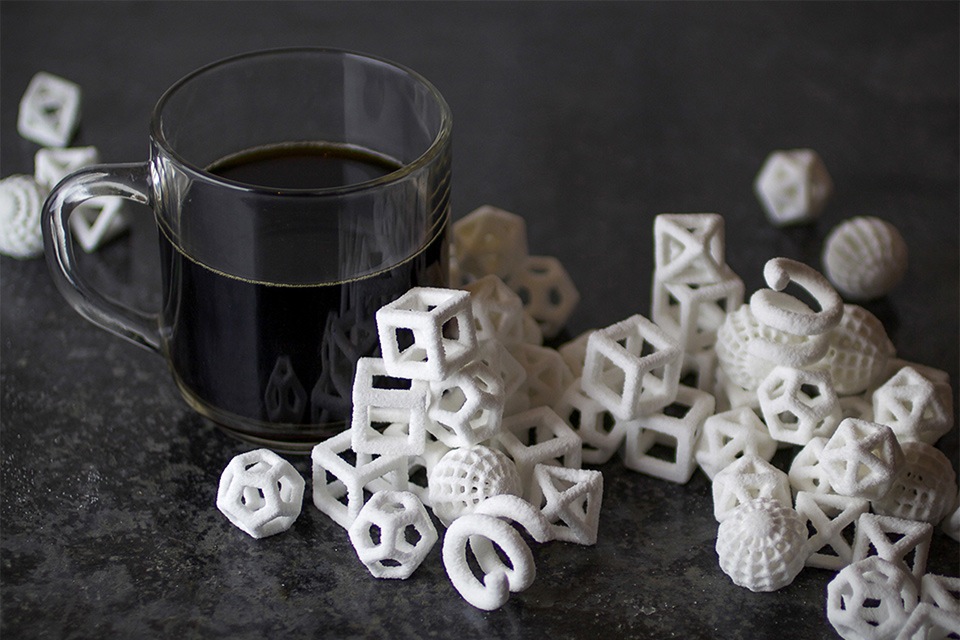 The Future of Smart Kitchen
The limited amount of available appliances designed for interconnectivity provide opportunities for an easier lifestyle. However, it is designated to grow further in the future to encompass not only an easier lifestyle, but also a more enhanced one. In the next 10 years, one of the biggest areas of innovation in smart homes will be in the kitchen with a much larger marketplace for smart appliances.
In the future, food management can become a significant focus of smart kitchens, where food acquisition and storage is simplified. This would help determine kitchen inventory, freshness and manage replenishment in time.
More available advanced sensors and computing power can also become a way for improved cooking. Digital systems can trace the cooking process and take actions to optimise the food quality.
Finally, application of technology in the kitchen and cooking process can offer new ways in 'guided cooking'. This enables customers with little to no knowledge of cooking to create better meals with automated and technology-assisted expertise, a benefit of interconnectivity.